New York City Mayor Bill de Blasio continues directing the public's dollars toward the criminalization of young people, despite political double-talk alleging otherwise. Today he released his "Executive Budget," the latest draft before the June Adopted Budget.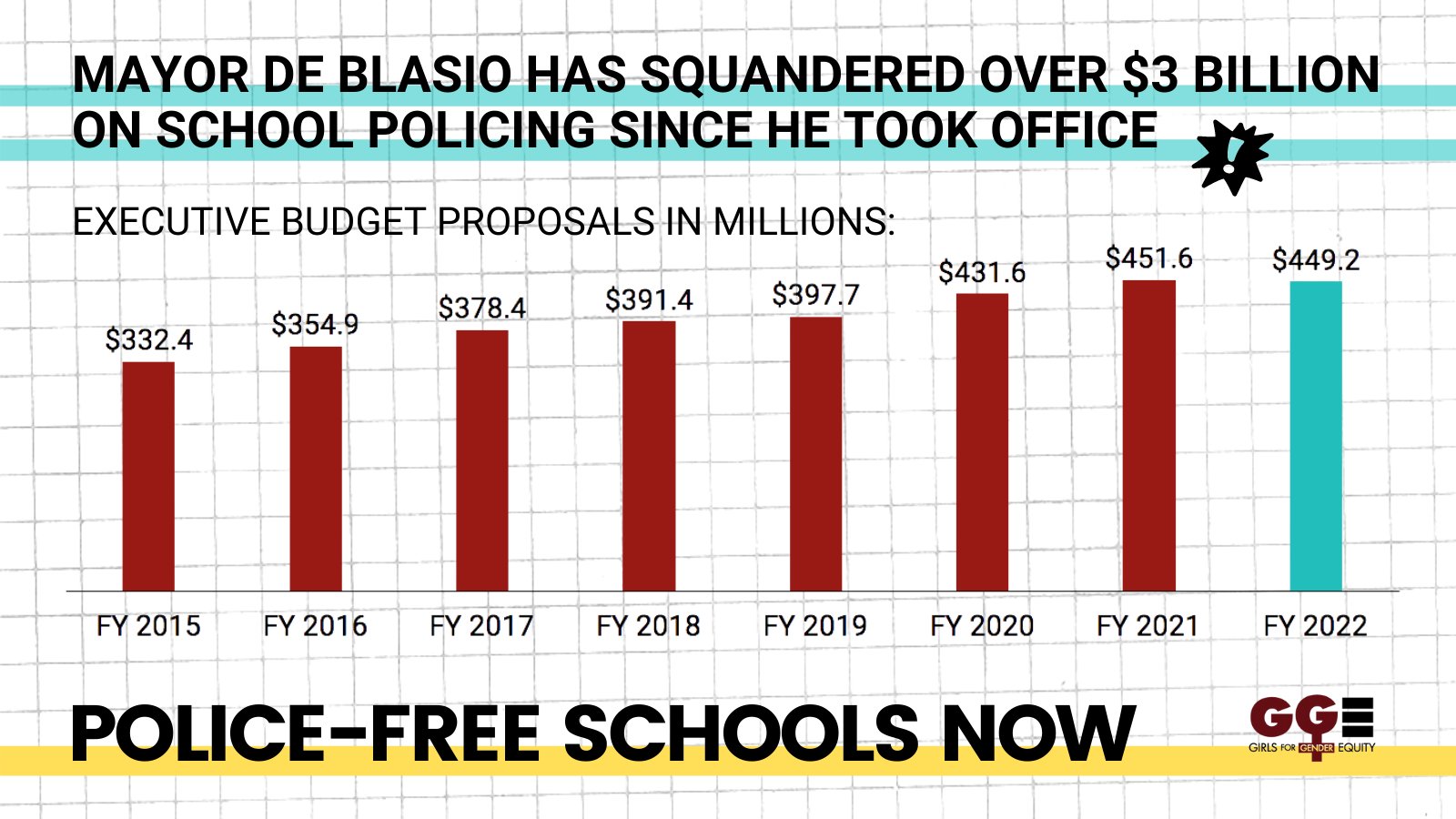 Today's documents tell us how the current budget has been adjusted since June 2020: Mayor de Blasio continues his plan to squander $451 million on the NYPD's school policing division this year – despite promises, despite the pandemic, despite nationwide momentum for Police-Free Schools.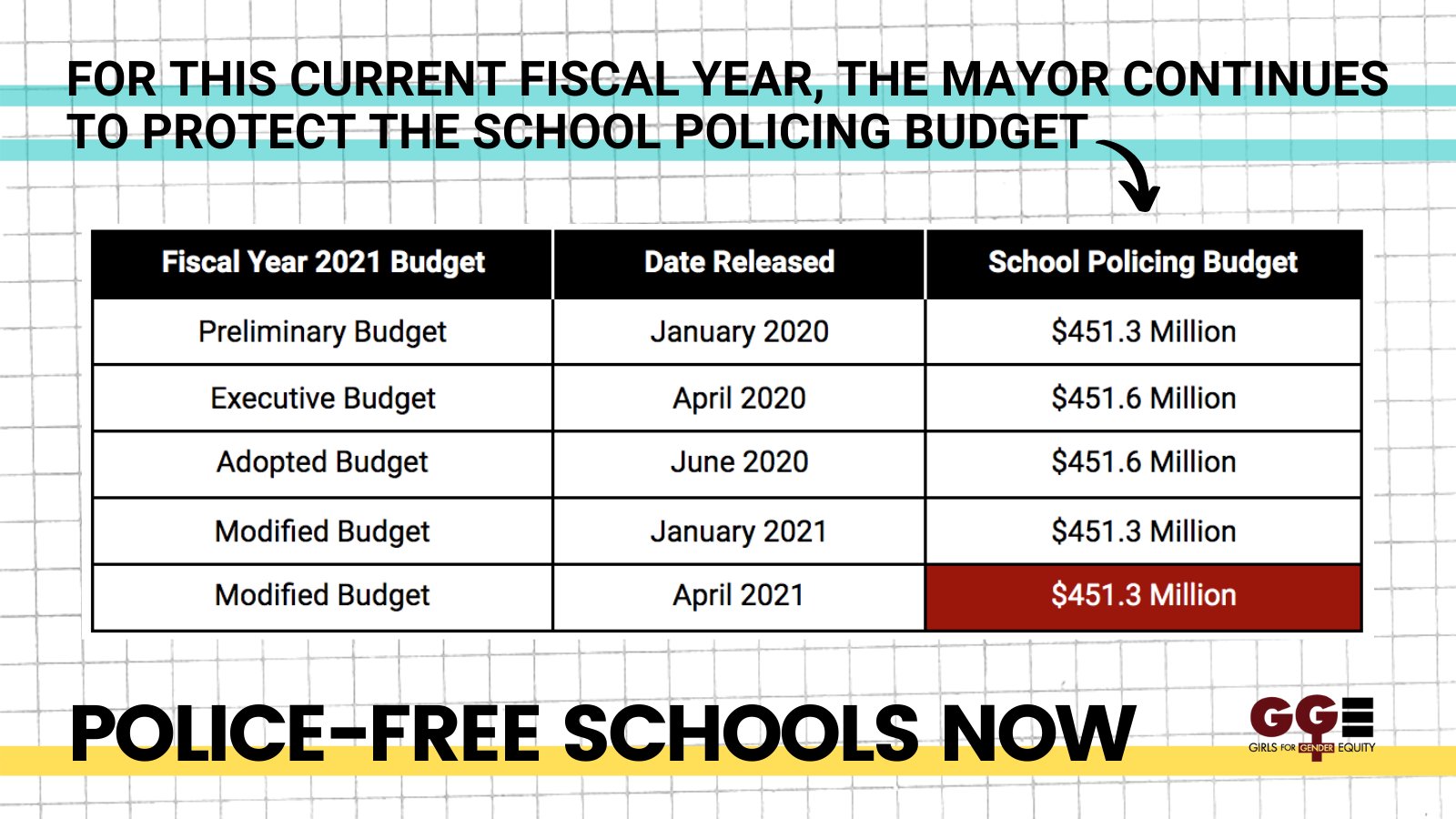 The Mayor of New York cannot say he's "investing in young people" without defunding youth criminalization. At almost $11 billion altogether, this executive budget is the NYPD's biggest one yet.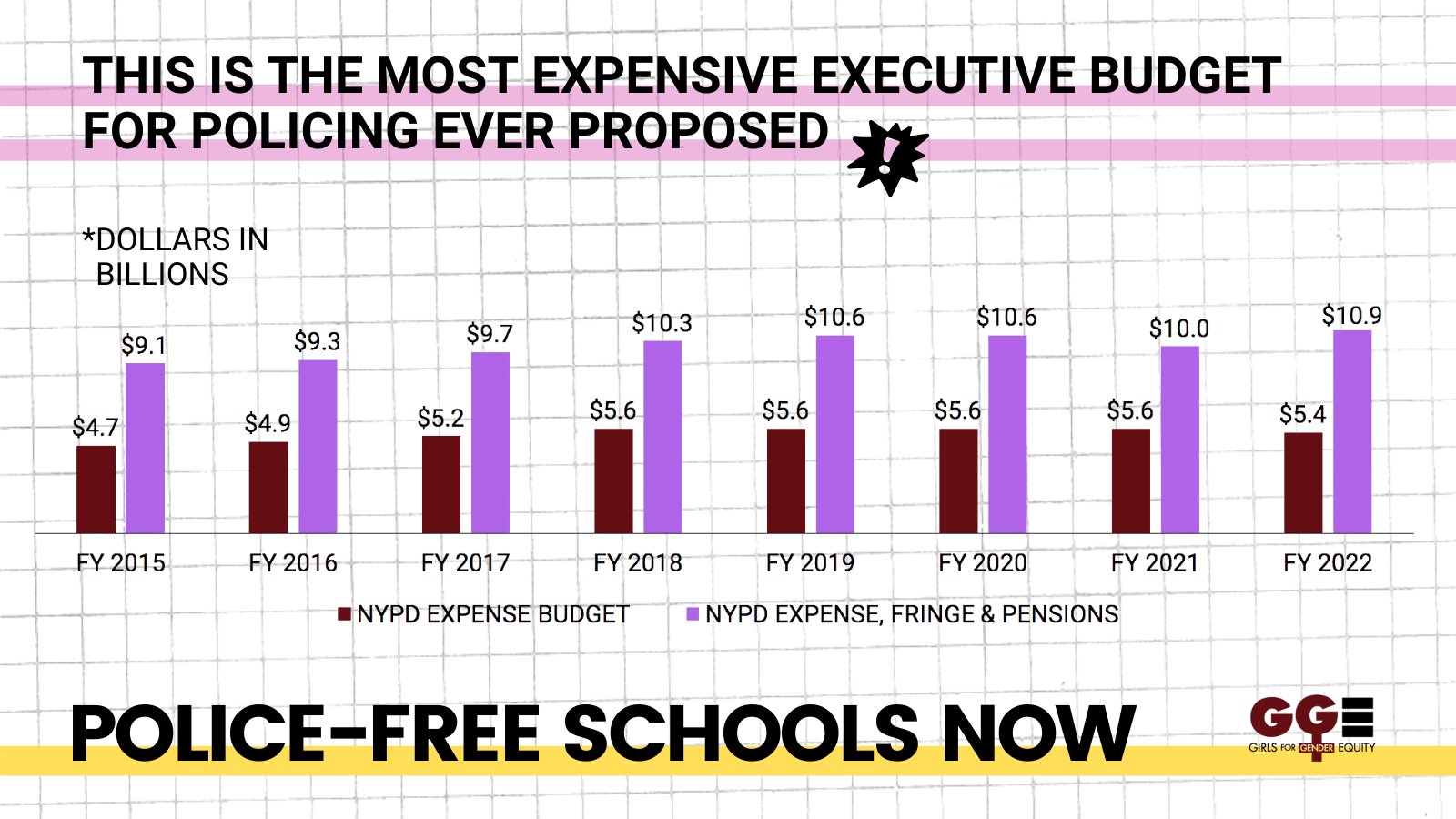 Weeks ago, the New York City Council recommended $53 million in new spending on school-based restorative justice. Today, the Mayor proposed just $12 million. He then disclosed that the cost of coming "police reforms" would be $16 million. To be clear, the NYPD has *NOT* been "defunded."